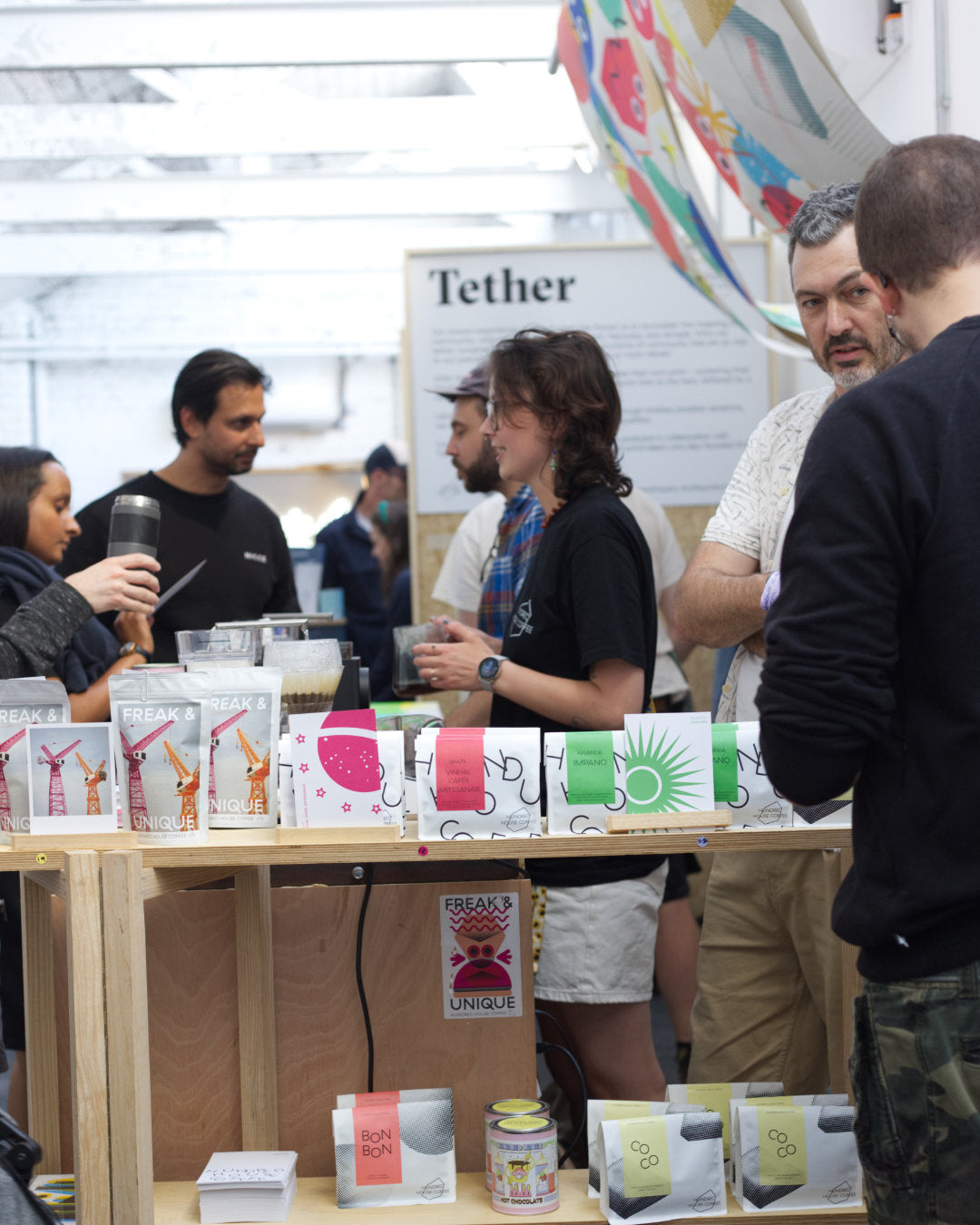 Hundred House at BCF 2023
We had the best time this weekend at Birmingham Coffee Festival 2023. The atmosphere of these events is always so full of enthusiasm, passion and caffeine, reminding us why we love what we do.  
This year we focussed on advertising our Freak & Unique XIII 'A Rendezvous' and our subscription system. Freak & Unique, as always, proved to be a huge crowd pleaser, with people regularly coming over asking to try the 'weird passionfruit coffee'. Freak is always a good series to take to festivals like this because the tasting notes are so accessible and obviously delicious. 
But the main stars of the show were our two subscription coffees: our Brazil Vinhal and Rwanda Impano. Vinhal is a real favourite here at the roastery with its tasting notes of coconut, popcorn and glazed doughnuts. Rwanda also proved to be a gem, with its anaerobic fermentation processing creating watermelon and jelly tot as tasting notes. We brewed them both up on Mokka Masters using 1:15 ratios. 
Our Head Barista also ran some home brewing classes on Sunday, teaching people how best to make espresso-based drinks at home. We used Coco, a firm favourite, for this exercise and talked about the importance of scales, timings shots and how best to pour latte art. 
It was lovely to meet so many of you and spend the weekend sharing our coffee with you all. We hope you enjoyed chatting and drinking as much as we did.