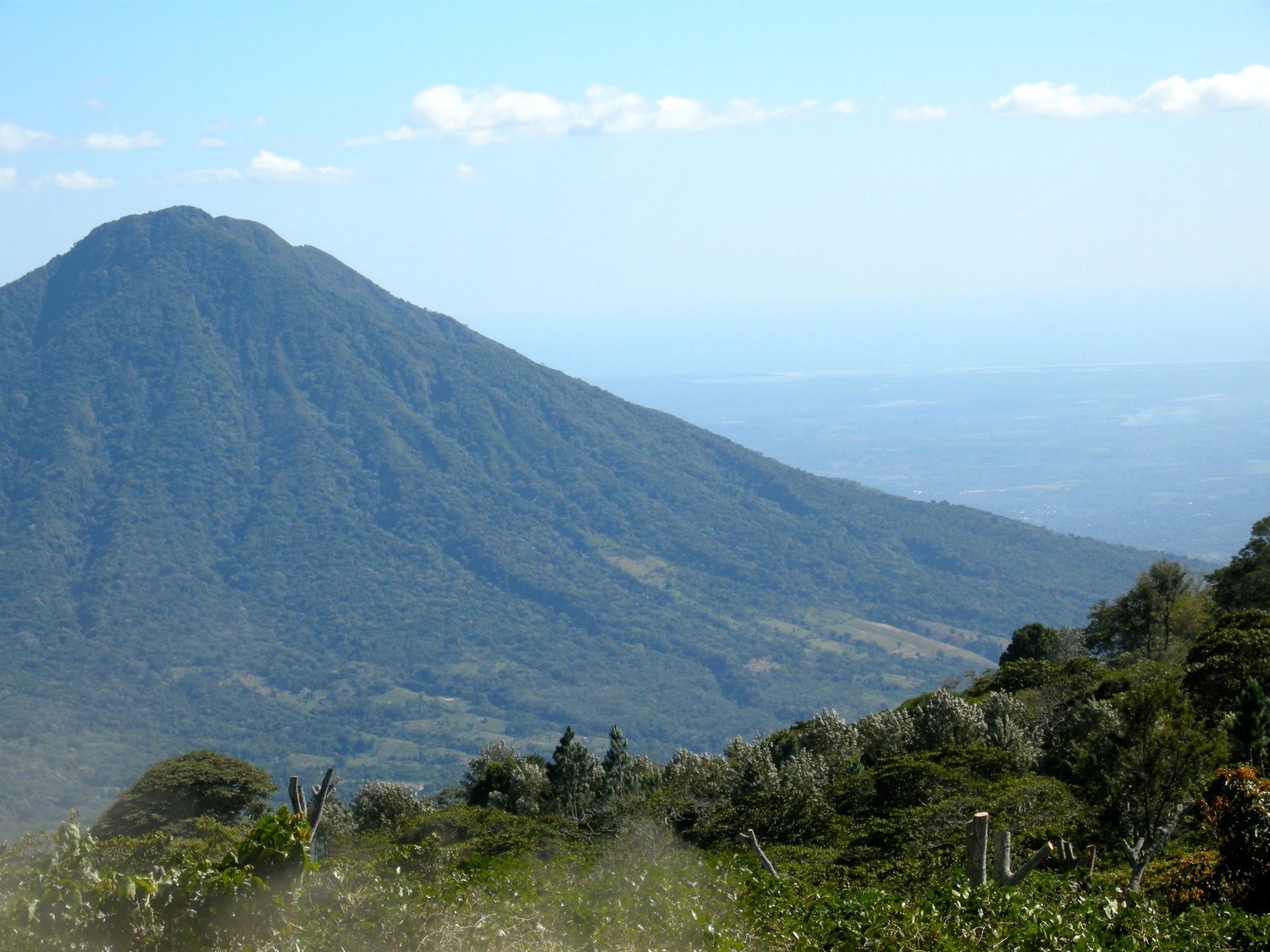 Farm Focus | Los Pirineos, El Salvador
In Central America, El Salvador has the nickname 'Pulgarcito', which means little thumb and is a reference to the tiny size of this important coffee producing nation. Over half of the nation's coffee is made of the Bourbon variety and there is plenty of sweet, complex, highly acidic coffee being produced. Around 90% of the country's coffee is also shade grown, which helps to maintain the rich biodiversity that thrives in rural El Salvador.
El Salvador is also famous for its volcanoes and as many of these mountains of molten rock are still active the soil is extremely rich and fertile, making it perfect for coffee growth. These have resulted in some strikingly beautiful views, with Volcan Santa Ana and Izalco standing out as the largest and most well known.

Los Pirineos Coffee farm has been in the Baraona Family for more than 120 years since the family first moved there in 1880. The Farm is located at the top of the Tecapa Volcano, in the Tecapa Chinameca Coffee Region. The farm was the experimental ground for several new varietal projects last year, including the Central America F1 variety. This year Los Pirineos is starting to grow more than 10 new varietals, including Orange Pacamara, Geisha, Bourbon Elite, Bourbon Laurina, Javas, and Kenya. For the lower altitudes below 1200 meters varietals he also grows Castillo Naranjal, Costa Rica 95, Lempira, Obata, and Casiopea.

The farm and mill have 50 full-time employees and they take on a further 75 during the peak of the harvest. Gilberto's obsession with quality means he pays well above the legal minimum wages to all his staff. He requires far more precision and attention to detail than the average coffee farm and so he has invested time and money in the people who manage the processing. As a result of the training and support he offers even his temporary staff are consistent from year to year. 

Gilberto's dedication to quality is uncompromising. He has the largest coffee seed bank in private hands in El Salvador and is constantly testing and exploring new options for unique cup character.